Canadian private equity firm Onex Corp. said today it has completed its previously announced acquisition of USI Insurance Services from Goldman Sachs Group's GS Capital Partners for approximately $2.3 billion. The transaction was first announced one month ago.
The price includes $702 million of equity from Onex, Onex Partners III (in which Onex is a limited partner), and USI employees. The transaction value also includes some $1.6 billion of debt, according to a report from The Wall Street Journal.
At closing, a considerable investment was made from USI employees, according to an announcement from USI. Onex, Onex Partners III and USI employees now own 100 percent of USI.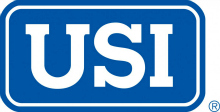 Michael J. Sicard, USI chairman, president and CEO, commented, "With the completion of this transaction and with Onex as our private equity partner, USI will continue to accelerate our path to become the top insurance broker in the U.S. middle market and select specialty markets."
USI, based in Briarcliff Manor, N.Y., is ranked as one of the 10-largest insurance brokerages in the United States and the 13th-largest brokerage in the world by revenue, according to insurance ratings agency A.M. Best Co. Founded in 1994, USI has more than 3,300 employees in some 100 offices across the country.
Goldman Sachs Group's GS Capital Partners bought USI in 2007 in a transaction that was valued at around $1.4 billion, including repayment of USI's existing debt obligations.
USI itself has been actively acquiring smaller insurance agencies and brokers, most recently buying TD Bank's U.S. insurance subsidiary last September.
Headquartered in Toronto and with offices in New York and London, Onex is a private equity firm with approximately $14 billion of assets under management, including $4.8 billion of proprietary capital, in private equity, credit securities and real estate. Onex invests its proprietary capital directly and as a substantial limited partner in its funds such as Onex Partners III that participated in the USI acquisition.
Was this article valuable?
Here are more articles you may enjoy.