The National Council on Compensation Insurance (NCCI), the workers' compensation rating organization, appointed Katherine Antonello to the position of chief actuary.
Antonello succeeds Dennis Mealy, who is retiring after 11 years of service. She will be based in NCCI's headquarters office in Boca Raton, Fla.
Antonello spent the past 12 years at Lumbermen's Underwriting Alliance, a multiline carrier writing a significant number of large workers' compensation accounts.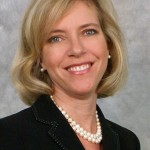 Her executive responsibilities at Lumbermen's Underwriting Alliance included oversight of all workers' compensation activities including claims, regulatory affairs, policy issuance, data reporting, and reinsurance, in addition to the chief actuary corporate role.
Antonello also previously worked as an actuary with Liberty National Life Insurance Co. and Milliman & Robertson.
This will be Antonello's second stint at NCCI. For five years during the late 1990s, she was employed as an actuary at NCCI.
As NCCI's new chief actuary, Antonello will be responsible for leading the Actuarial and Economic Services division at NCCI. The division is responsible for all actuarial and economic work — including rate/loss cost filings, legislative analyses, compilation and analysis of insurance industry results, residual market reserving, actuarial products, and producing topical industry research.
As a member of the senior management team, Antonello will also participate in the development of NCCI's corporate objectives and strategies.
Was this article valuable?
Here are more articles you may enjoy.