Cooper Gay Swett & Crawford (CGSC), a global wholesale and reinsurance broking group, has appointed Martin Sullivan as non-executive chairman of CGSC Delaware, the main board for the group's North American operations.
Sullivan was previously president and CEO of AIG Inc. and more recently deputy chairman of Willis Group Holdings.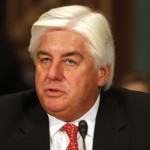 CGSC's North America operations include Swett & Crawford, Energy Technical Underwriters and managing general agents (MGAs) Creechurch (Canada) and Ethos Underwriting Services.
Toby Esser, group CEO of Cooper Gay Swett & Crawford, said the appointment of Sullivan will allow the firm to "build on the successes of this year and continue our excellent trajectory."
Was this article valuable?
Here are more articles you may enjoy.