The insurance industry's Real Time/Download Campaign, which aims to improve workflows for independent agencies, has named Elizabeth Kittell as campaign director.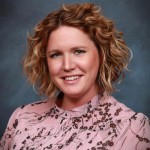 Kittell has independent agency and association experience including with her family-run insurance agency in Lincoln, Nebraska. After starting her own career in 2006 as an agent with All American Insurance / Midwest Insurance Agency Alliance in Lincoln, Kittell joined the Independent Insurance Agents of Nebraska (IIAN) in the marketing department.
Kittell has served as a member of the Agents Council for Technology (ACT) Social Media Workgroup, part of the Independent Insurance Agents & Brokers of America. Most recently, she has continued as an independent agent, IIAN marketing consultant, IIAN Foundation program director, and social media strategist with insurance branding firm Aartrijk. A graduate of University of Nebraska-Lincoln, Kittell has contributed as an industry speaker on agent social networking issues and contributed to industry newsletter The Anderson Agency Report.
Surveys by the Real Time / Download Campaign have shown growth in use of real time and download capabilities, including a 2013 survey of 2,200 agency professionals that showed that more than eight of 10 use real-time rating tools in personal lines and half use them in commercial lines.
Was this article valuable?
Here are more articles you may enjoy.