Marsh has named Robert Bentley as president of its U.S. and Canada Division. Bentley will be responsible for the oversight of the division, which comprises Marsh's U.S. core brokerage, Canada, and insurance services businesses.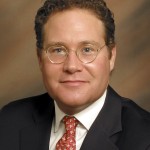 Bentley rejoined Marsh & McLennan Companies in February following five years at Risk Management Solutions, where he served as chief operating officer and a board member. Prior to that, he spent 17 years at Guy Carpenter, where he held several executive positions, including global COO and head of Global Analytics. He most recently served as president and CEO of Marsh's Insurance Services Businesses unit.
He reports to Peter Zaffino, president and CEO of Marsh.
Bentley's appointment follows the announcement last week that John Drzik will join Marsh on January 1, 2014, as president of Global Risk and Specialties, also reporting directly to Peter Zaffino. In this role, Drzik will have oversight of Marsh's Global Industries, Global Practices, Risk Solutions, Global Analytics and Technologies, and the Insurer Consulting Group. Drzik is currently chairman and CEO of Oliver Wyman Group.
Was this article valuable?
Here are more articles you may enjoy.