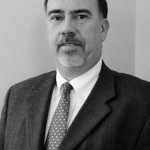 SIAA (Strategic Insurance Agency Alliance) has named Steve Tombarelli to the newly-created position of national director of Business Insurance Advantage.
"We recognize that small commercial lines are becoming the new focus for independent insurance agents and a continued focus for our strategic partner companies. Creating this internal division and bringing Steve onboard reflects SIAA's commitment to member agents' success with this target market," said Matt Masiello, SIAA executive vice president and chief operating officer.
Tombarelli's career has been concentrated in the insurance industry, most recently with Travelers Insurance where he was regional sales director of Select Commercial Business, responsible for small commercial business lines throughout New England. He had been with Travelers since 2008; prior to that, he maintained responsibility for small commercial business sales throughout most of New England for The Hartford from 2005 through 2008.
Tombarelli will be based in SIAA's headquarters in Hampton, New Hampshire.
Was this article valuable?
Here are more articles you may enjoy.