The president and CEO of the insurer of military families, USAA, announced he will retire from USAA in the first quarter of 2015.
"It has been my privilege to work at USAA for nearly 20 years. However, in early 2015, it will be time for me to pass leadership of this great association to the next CEO," said Maj. Gen. Josue "Joe" Robles Jr., U.S. Army (Ret.). "Retiring one year from now will be the right time for USAA, and right for my family and me."
USAA Chairman of the Board Gen. Lester Lyles, USAF (Ret.) said the USAA board of directors has a "succession plan in place, which includes a comprehensive internal and external search for USAA's next CEO" and expects to announce a successor for Robles by the end of 2014.
After serving on the USAA board of directors from 1990 to 1994 while on active duty, Robles joined the company in 1994 as chief financial officer and controller. He also served as corporate treasurer and chief administrative officer before assuming the role of CEO and president in 2007.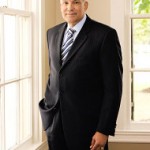 During Robles' tenure, USAA has been expanding membership eligibility to all who have ever honorably served in the U.S. military and their eligible family members. USAA has grown 53 percent in members, 45 percent in revenue, 68 percent in net worth, and 59 percent in assets owned and managed, according to the announcement.
Prior to USAA, Robles was recognized numerous times for service and honor during his distinguished 28-year career in the U.S. Army, where he served as commanding general of the 1st Infantry Division (The Big Red One) among other assignments.
Was this article valuable?
Here are more articles you may enjoy.