ACE Group has created a Global Cyber Risk Practice to address growing risks as legislation and exposures for privacy and network security evolve around the world and customer demands for cyber risk insurance and risk management solutions grow.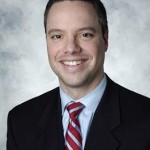 To lead the new global unit, ACE has appointed Toby Merrill as division senior vice president, Global Cyber Risk Practice. Merrill was formerly vice president and national product manager for ACE's network security, privacy and technology errors and omissions (E&O) liability products in the U.S. In his new role, he will bring together the underwriting capabilities and services of ACE's existing cyber risk-related business units around the world for brokers and clients regardless of location.
Based in Philadelphia, Merrill will report jointly to Tim O'Donnell, executive vice president, Financial Lines, ACE Overseas General, and Scott Meyer, division president, Professional Lines, ACE USA.
O'Donnell said ACE offers specialist underwriting, risk engineering and service capabilities in cyber risk and the new Global Cyber Risk Practice "represents a further commitment to provide seamless coverage for our multinational customers."
A study by ACE in Europe published in December 2013 found that cyber risk is a top-three emerging risk issue for businesses based in the region.
Was this article valuable?
Here are more articles you may enjoy.