Nationwide Mutual Insurance Co. said it will unite all of its products and subsidiaries under its most recognizable brand— Nationwide — and drop the use of Harleysville Insurance, Scottsdale and names of other subsidiaries.
Chief Executive Officer Steve Rasmussen said that Nationwide is in all 50 states but customers in many areas aren't aware of its offerings and size because it uses multiple brands that can appear to be unrelated.
"Updating our mark and going to one brand will allow customers to find us when they're looking for solutions, both now, and in the future," he said.
The company currently operates under multiple brand names including Nationwide Insurance, Allied Insurance (an independent agency unit), Harleysville Insurance (which it acquired in 2012), Nationwide Financial, Scottsdale Insurance (surplus lines carrier), Crestbrook Insurance and Veterinary Pet Insurance. It will drop those in favor of the one-brand approach.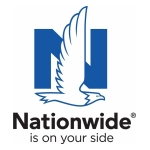 To highlight the shift to one Nationwide brand, the company is introducing an updated version of the Nationwide N and Eagle brand mark that harkens back to the company's heritage and the famous 50-year-old tag line, "Nationwide is on your side."
In its announcement, Nationwide said it will transition to the new brand look over the next 18 months in advertising, branding and company-owned real estate, on Nationwide.com, sales collateral, agency signage and other communications channels.
According to Joe Case, company spokesperson, while Natwionwide will not have any "sub-brands," the company will have division names, which it will unveil in the coming weeks.
Nationwide, based in Columbus, Ohio, is a Fortune 100 company. In a recent analysis by SNL Financial, Nationwide ranked as the sixth biggest property/casualty insurance advertiser with an a spend of more than $350 million in 2013, which was 13 percent more than in 2012.
The refreshed N and Eagle brand mark will replace the blue frame of the current logo. The company used the N and Eagle as a visual element in its recent Join the Nation campaign. According to the company, the feature still resonates with members, agents, producers and the general public and research shows it is the firm's best-known asset.
On Sept. 4, Nationwide will debut NFL advertising featuring Denver Broncos quarterback Peyton Manning, which will reflect the new brand mark. The company will also feature the refreshed brand mark on Dale Earnhardt Jr.'s No. 88 car at the Richmond International Raceway NASCAR Sprint Cup Series race on Sept. 6.
Related Articles:
Nationwide Strengthens Ties with NFL, Signs On As Official Sponsor
Nationwide Mutual Completes Harleysville Merger
Nationwide, Harleysville CEOs Reassure Agents: Merger All About Growth
Nationwide Insurance to Sponsor NASCAR Driver Earnhardt
Crestbrook Insurance Expands into California, More States to Come
LeBron James and Value of Celebrity Insurance Ads
Was this article valuable?
Here are more articles you may enjoy.