The Hanover Insurance Group has named Richard Lavey as its new president in charge of personal lines coverage. He's a veteran executive of the Massachusetts-based U.S. property/casualty insurer who initially came on board a decade ago.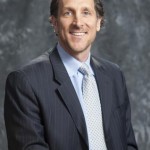 Lavey's responsibilities will include homeowners, automobile and related insurance coverage for individuals and families.
At the same time, he'll keep his previous job with the company as The Hanover's chief marketing officer.
Lavey first joined The Hanover in 2004 and has served in additional positions including president, field operations, and head of The Hanover's northeast region. Lavey also has strategic marketing experience from previous stints at The Hartford and Travelers.
On Oct. 29, The Hanover reported net income of just under $55 million for the 2014 third quarter, down from $61.3 million over the same period last year. President and CEO Frederick Eppinger said in a statement at the time that higher-than-expected catastrophe losses was a big factor behind the results.
During the quarter, net premiums written surpassed $1.2 billion, up from $1.18 billion over the same period last year. The combined ratio landed at 98.2, an increase compared to 96 in the 2013 third quarter.
Was this article valuable?
Here are more articles you may enjoy.