The Main Street America Group has announced that Darryl Osman, the company's director of personal lines product management and market research, has been appointed as an assistant secretary of the organization, which is an officer-level role.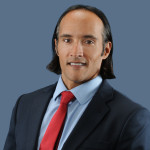 Osman is responsible for managing Main Street America's personal lines product areas – including its homeowners', private passenger auto and commercial umbrella insurance programs – and also oversees the market research and competitive analysis functions for personal lines.
Osman reports to Debbie Murphy, Main Street America's vice president/head of personal lines, and is based at its corporate headquarters in Jacksonville, Fla.
Prior to joining Main Street America as a personal lines product manager in 2011, Osman was a product management director at Fireman's Fund. He also held product management roles at Zurich North America and Allstate.
Was this article valuable?
Here are more articles you may enjoy.