Citing personal reasons, Manny Rios has resigned as president and CEO of specialty insurer American Modern, effective immediately, the insurer announced today.
Tony Kuczinski, president and CEO of Munich Reinsurance America Inc., and chairman of American Modern, said he will assume the role of CEO of American Modern during the transition to a new executive.
"I thank Manny for his work over the years and wish him the best in his future endeavors," said Kuczinski.
American Modern sells insurance for rental and seasonal properties, residences including mobile homes, recreational vehicles, pet health and mortgage lender protection. It is based in Amelia, Ohio, near Cincinnati.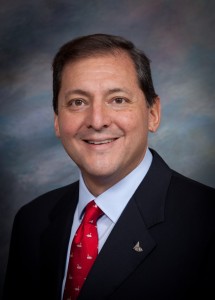 Rios joined American Modern as CEO in November 2011. At that time, Rios took over the responsibilities of managing American Modern's daily operations from Kuczinski, who had served as interim president/CEO since early 2011.
Prior to joining American Modern, he was senior vice president and chief underwriting officer at United Services Auto Association (USAA). He started his insurance career at Allstate where he initially worked in finance before holding various management roles in underwriting, sales and marketing. He was also chief underwriting officer at Homesite Insurance.
American Modern Insurance Group was acquired by Munich Re as part of its purchase of The Midland Co. in 2008. The Midland brand name was retired in favor of American Modern Insurance Group in 2010.
Last month state regulators in Missouri, Ohio, Indiana and Washington announced a regulatory agreement with American Modern over allegations that the company charged excessive rates in lender placed homeowners policies. In the settlement, American Modern agreed to pay $6 million in penalties and establish a $20.3 million restitution pool.
The company gave no further explanation of the Rios' departure in the announcement.
Was this article valuable?
Here are more articles you may enjoy.