Patrick Schul has joined RiskMatch, a Greenwich, Connecticut-based analytics firm for underwriters and brokers, as chief sales and marketing officer.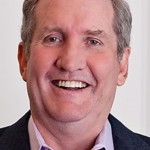 Before joining RiskMatch, Schul was chairman and CEO of Schul Baker Partners, a firm he co-founded in 2011 to help brokers and agents recruit sales talent from outside the insurance industry.
From 2007 through 2011, Schul was a managing director of Aon and co-led the firm's efforts to build its sales and marketing organization. Earlier he was with Marsh for six years and ,before joining Marsh, he was with Sedgwick.
Was this article valuable?
Here are more articles you may enjoy.