Jennifer Webb has joined the Independent Insurance Agents & Brokers of America (IIABA or the Big "I") Capitol Hill team as federal government affairs counsel.
Webb joins the association's bipartisan lobbying team primarily as a liaison to Democratic congressional offices and will assist in formulating federal policy positions, according to Charles E. Symington Jr. Big "I", senior vice president for external and government affairs.
Webb earned an undergraduate degree in political science and political economy from Tulane
University and a law degree from The Catholic University in Washington, D.C. She also studied at the London School of Economics.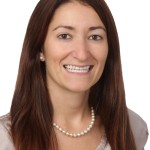 According to IIABA, Webb is the group's second Democratic lobbyist. John Prible, a vice president who also lobbied Democrats, left the association a few months ago.
Topics Agencies
Was this article valuable?
Here are more articles you may enjoy.