Long-time Chubb Insurance executive Dino E. Robusto will become chairman and chief executive officer of CNA Financial Corp. in December 2016. Robusto, who is executive vice president of Chubb and president of commercial and specialty lines, will succeed Thomas F. Motamed, current CNA chairman and CEO, who has decided to retire at the end of 2016, when his current contract expires.
Motamed will continue as chairman and chief executive officer until Robusto joins CNA.
The succession plan sees one former Chubb executive replacing another at the helm at CNA.
Motamed joined CNA in 2009 as chairman and CEO after 31 years with Chubb. He was vice chairman and chief operating officer when he left Chubb.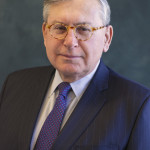 Robusto has been with Chubb for 29 years, beginning in 1986 as a commercial lines underwriter, and has held increasingly responsible positions in the field and the home office. He was elected to his current position in January 2014 after serving as president of personal lines and claims from 2011 through 2013.
Robusto will retire from Chubb on Nov. 30, 2015— about a year before assuming duties at CNA.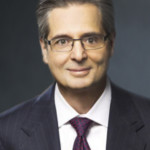 Robusto was in line to be executive vice president of the parent company and co-president of the North American insurance division of the new Chubb that will be formed after Ace Ltd. closes on its acquisition of Chubb, a closing that is expected to happen in the first quarter of 2016. He was to have executive operating responsibility for the retail commercial property/casualty insurance businesses serving the middle market and small commercial customer segments in the U.S. and Canada.
Chubb said that Robusto's duties at Chubb will be assumed by Paul J. Krump, currently executive vice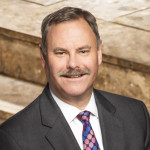 president and president of personal lines and claims, until completion of the proposed merger with ACE Limited. In addition, the company's high net worth personal lines business in North America will report to Krump. Krump's scope of responsibility will include all P/C products, underwriting, claims, actuarial and support functions related to these businesses, as well as responsibility for the field organization personnel responsible for the sales and servicing of the middle market, small commercial and high net worth personal lines markets. Krump will also have senior executive responsibility as head of global claims, and he will report to John Keogh, who is currently vice chairman and chief operating officer of ACE Group and who will continue to serve in that role.
Ace also announced a change in title for John Lupica, who will now serve as president, North America Major Accounts & Specialty Insurance of the new Chubb Group. Currently, Lupica is vice chairman of ACE Group and chairman of the company's North American insurance businesses.
Related:
Was this article valuable?
Here are more articles you may enjoy.