Assurant Inc. announced the appointment of Richard S. Dziadzio to the role of chief financial officer and treasurer.
Dziadzio joins Assurant from QBE North America where he most recently served as CFO. He will report directly to Assurant President and CEO Alan B. Colberg and will join the company's management committee.
Dziadzio succeeds Christopher J. Pagano, who has served as CFO and treasurer since Aug. 2014 and will move into the newly created role of chief risk officer.
Dziadzio will be responsible for leading Assurant's global finance organization, including business segment financial teams, the asset management and tax functions.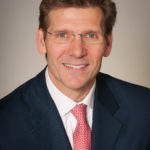 Dziadzio joined QBE North America in 2013. Prior to QBE, Dziadzio served as CFO for ANV, a global specialty insurance company. From 1994 to 2012, he held a series of positions at AXA Group and was named CFO for AXA Equitable Life Insurance and AXA Financial in 2007.
QBE North America said it has partnered with an executive search firm to assist in finding a successor as soon as possible.
Was this article valuable?
Here are more articles you may enjoy.