Global insurance broker Lockton has chosen insider Glenn A. Spencer as its next president and chief executive officer, effective May 1, 2017.
Spencer will succeed John L. Lumelleau, who has led Lockton as president and CEO since 2002 and through its transformation into a global company.
Spencer currently serves as Lockton's global chief operating officer and president of U.S. operations. He has held several operations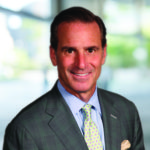 leadership roles with privately-held Lockton since 2005. Previously he worked as an executive with insurance brokers Johnson & Higgins, Marsh, and Palmer & Cay. He began his insurance career at the Travelers in 1987.
Lumelleau will continue as president and CEO, working with Spencer on the leadership transition until his retirement at the end of Lockton's fiscal year, April 30, 2017.
"We are very pleased to have an accomplished internal candidate we trust to lead our associates and to carry on our entrepreneurial culture," said David M. Lockton, executive chairman of Lockton Inc. "During his 11 years with Lockton, Glenn has demonstrated the leadership skills to build on our long record of delivering results for clients."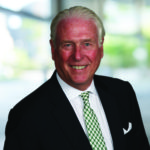 Lumelleau, who joined Lockton in 1997, has served as president and CEO since 2002. During these two decades, Lockton has globalized and grown twelve-fold from a $97 million operation with just seven offices in the U.S. to a $1.3 billion global company with 6,000 associates in 78 offices.
Lockton praised Lumelleau as a "tremendous business partner and friend" who guided the firm's "unprecedented growth with his unique combination of leadership, vision and energy."
Lumelleau will continue to serve Lockton as a special advisor after his retirement.
Missouri-based Lockton provides risk management, insurance, benefits consulting, and retirement services.
Was this article valuable?
Here are more articles you may enjoy.