XL Catlin has named Lauren Tennant Pollock as vice president, Emerging Markets, based in New York.
She will work with XL Catlin's Emerging Markets team providing reinsurance and insurance to developing regions across the world. She will also be involved in innovation projects, working closely with Sarah Street, executive vice president, Strategy and Innovation Initiatives.
Tennant Pollock, who recently completed her MBA at Harvard Business School, has worked as an advisor to Blue Marble Microinsurance, a consortium of insurers working to enhance insurance protection in underserved regions. Prior to business school, she worked at Argo Group International, where she was responsible for emerging market operation strategy and product design, working in both their New York and São Paulo offices. Prior to joining Argo, she worked at Guy Carpenter in treaty brokerage.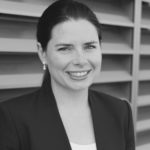 Was this article valuable?
Here are more articles you may enjoy.