William Bolton, head of a large national brokerage, leader of an influential regional brokers group and chairman of Assurex Global during his nearly half-a-century in insurance, is being remembered by those close to him as a friend and mentor.
Bolton died on Oct. 5 at age of 77 following a long battle with squamous cell carcinoma and a bilateral lung transplant more than five years ago.
Bolton, a veteran of the U.S. Marine Corps, helped build Bolton & Co. out of a local firm and into the ranks of top privately held brokers nationwide and also sat on numerous boards of directors for a variety of insurance carriers.
Steve Brockmeyer, president and CEO of Pasadena, Calif.-based Bolton & Co., said Bolton made an impact locally as well as nationally. And for him personally.
"Beyond his contributions to our industry, Bill was an incredible mentor," Brockmeyer said. "He personally taught me the importance of strong industry relationships built on solid ethics and values, and that's something I live by today. As I progressed in this industry, Bill encouraged me to grow and try new ideas, and he was always willing to provide his many years of experience and insight along the way. He never once shut me down, and he was unwavering in his support. I certainly owe any achievements I've made in this business to Bill and all of his mentoring over the years."
Mike Morey, chief operating officer of Bolton & Co., remembered Bolton for his charitable nature and passing that on to others.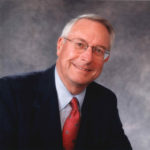 "He recognized how fortunate we were and he really encouraged us to help support others, whether it was the insurance industry, the communities we called home or local organizations that made a positive impact," Morey said. "This sentiment of giving is one that has since defined our organization's culture, and it's a guiding principal for how our firm does business today. He was an incredible leader, a wonderful person and he will be missed."
Bolton was born in Huntington Park, Calif. on June 12, 1939, to Dorance and Helen Bolton. He was raised in San Marino, and was a member of the second graduating class at San Marino High School in 1957. Bolton graduated from the University of California, Berkeley, Haas School of Business, with an emphasis in risk management.
He and his first wife, the late Mary Susan Powell, raised their two children in San Marino, where he was active in youth and CIF sports and civic organizations.
He married Linda Britton in 1991 and moved to Pasadena, and the couple made their second home in Hayden Lake, Idaho, where they enjoyed boating, playing golf, entertaining and hosting their eight grandchildren, who adoringly called him "Bumpie."
Bolton began his insurance career in 1961 at Industrial Indemnity Co. By 1970, he and his brother, Jim, took over Bolton & Company Insurance Brokers from their father, growing it into one of the top 100 largest insurance brokerages in the U.S.
Bolton was active within the industry.
He was president of the Western Association of Insurance Brokers (now IBA West), and served on the California Insurance Commissioner's Fair Practices Commission, the board of directors of the Western Compensation Insurance Co. and the Professional Agents Reinsurance board.
In 1986, he was elected chairman of Assurex International, a global association of large privately owned agencies. He also served on the advisory committees of The Travelers Insurance Co., Atlantic Mutual Insurance Co., St. Paul Fire & Marine Co. and Industrial Indemnity Co.
In 1999, he was honored as the recipient of the Ramsden/Sullivan Memorial Award, the highest individual honor given by the Insurance Brokers & Agents of the West.
Bolton spread his experience around, authoring numerous articles on insurance and risk management. He sat on the board of directors of Wells Media Group, publisher of Insurance Journal.
"Losing Bill Bolton is a loss to the insurance industry nationally," said Mark Wells, chairman of Wells Media. "I've known Bill and his brother Jim Bolton since grade school. Their parents and mine were good friends. Bill and Jim built one of the largest and best independent agencies in the country. A really quality agency and a great place to work. Bill was on my board of directors for 10 years and contributed greatly to the Insurance Journal's success. We will miss him terribly."
His wife Linda said there was more to the man than insurance. Bolton was always willing to help others and he enjoyed playing jokes on friends and talking to people. He was also a dedicated fan of Cal Berkely football.
"He was a very giving person, he was a very generous person, he was just so well respected," Linda Bolton said. "And he was the love of my life."
His daughter, Lisa Singelyn, said the family has been fielding calls and hearing from numerous friends and colleagues from around the insurance industry.
"The outpouring of love for him from all corners of his life, but particularly from Bolton employees and past Bolton employees that had been with the company so long, is what impressed me the most," Singelyn said. "He was a boss, and mentor and a friend to them. I'm just blown away by the amount of people in the industry who have reached out to us."
Bolton was a long-time member of The Valley Club, Annandale Country Club and Hayden Lake Country Club.
Survivors include his wife Linda, mother Helen, brother James, and children Lisa Singelyn and Patrick, stepson Michael Britton, and grandchildren Michael, Matthew and Ashlyn Singelyn, Lauren and Luke Bolton and Miranda, and Steven and Nicholas Britton.
In lieu of flowers, the family requests donations be made to St. Joseph's Hospital and Medical Center Transplantation Institute, 500 West Thomas Road, Suite 300, Phoenix, Ariz., 85013.
A funeral mass is set for Oct. 18 at 10 a.m. at Holy Family Catholic Church in South Pasadena. A reception is to follow.
Related:
Topics Agencies Market Leadership
Was this article valuable?
Here are more articles you may enjoy.