U.S. Treasury Secretary Jack Lew on Wednesday offered a heartfelt defense of the Financial Stability Oversight Council made up of the heads of the major regulatory agencies, which is often criticized by Republicans and could be under threat next year.
The council was created to respond to threats to the financial system in 2010's Dodd-Frank Wall Street reform law, which President-elect Donald Trump has said he wants to revise. Its powers would be severely limited under legislation from Republican Representative Jeb Hensarling that Trump is expected to use as a blueprint for overhauling Dodd-Frank after he assumes office on Jan. 20.
At the council's final public meeting of the year, Lew, who serves as its chair, said it was fundamental to protecting the safety and soundness of the financial system and that the council has made the federal government better equipped to respond to risks and potential financial shocks.
"We've been fact-based and analytical in our approach. And we've acted only occasionally but prudently and cautiously when risks have required a response," he said. "We must resist complacency and remain vigilant to future unrest. I expect the council to continue its mission with skill, care and diligence."
The most-powerful public officials in the U.S. financial universe are among the council's members, including Securities and Exchange Commission Chair Mary Jo White and Federal Reserve Chair Janet Yellen.
Even if Trump does not strip its authorities, the council's character will change under his administration when he selects a new Treasury Secretary and replaces the agency heads.
Republicans have said the council is secretive and unwilling to share information.
Moreover, they are concerned about its authority to label non-banking companies as "too big to fail," which triggers additional capital requirements.
Currently, the council is appealing a federal court decision that it used an arbitrary and capricious process in deciding major insurer MetLife Inc. could devastate the financial system if it were to collapse.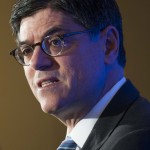 FSOC's decision to use an activities-based approach in deciding if asset managers are "systemically important financial institutions," was taken as a signal it will not designate a particular asset manager.
On Wednesday the investor advocate for the SEC said the council may not need to oversee them. "Personally, I believe the SEC can effectively regulate asset managers without the assistance of the banking regulators and other members of FSOC," said the advocate, Rick Fleming.
(Reporting by Lisa Lambert; Editing by Alan Crosby and Lisa Shumaker)
Was this article valuable?
Here are more articles you may enjoy.