Great American Insurance Group announced that Michael E. Sullivan Jr. has been promoted to executive vice president and David L. Thompson Jr. has been promoted to senior vice president within its property/casualty operations, effective January 1, 2017.
In his expanded role, Sullivan will serve as the reporting officer for Great American's Environmental Division, Great American Custom and Great American Professional Risk Insurance Services, in addition to his current reporting responsibilities for Republic Indemnity, Strategic Comp and Summit.
Sullivan has 25 years of insurance experience. He began his insurance career with Great American's former commercial division in 1991 as a workers' compensation product manager. He left the company in 1998 in conjunction with the sale of Great American's Commercial Division to Ohio Casualty Group (now part of Liberty Mutual). While at Ohio Casualty, he held various leadership roles, including senior vice president of Commercial Lines. He rejoined Great American in 2007, most recently serving as senior vice president.
Thompson will assume expanded reporting responsibilities, in addition to his role as reporting officer for Great
American's Specialty Human Services and Trucking Divisions as well as the P&C Group's Predictive Analytics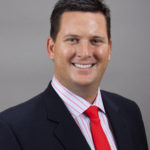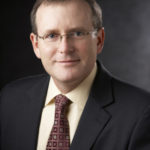 function. With this promotion, he will also have reporting responsibilities for Great American's Alternative Markets, Excess Liability and Public Sector Divisions.
Thompson began his career with Great American in 2006 and has held various positions of increasing responsibility within the P&C Group, including divisional president of Great American's AgriBusiness division. He was promoted to divisional group president within its P&C operations in 2014.
Was this article valuable?
Here are more articles you may enjoy.