Chicago-based CNA has appointed former Chubb executive Joyce Trimuel to fill a new executive position as chief diversity officer. She will also carry the title of senior vice president and report to Liz Aguinaga, CNA's chief human resources officer.
At Chubb, Trimuel was most recently vice president and Kansas City branch manager for Chubb. While there, the 20-year insurance and underwriting veteran founded the Lead.Link.Leverage initiative, offering more than 200 women business leaders in the Kansas City community professional career development.
"Diversity and inclusion leads to more innovation, more opportunities for all, better access to talent and better business performance," CNA CEO Dino Robusto said in prepared remarks. "By working with people from different backgrounds and with different experiences and working styles, we learn and obtain another point of view. Diverse views make for better decisions, and thus drive a high performance culture.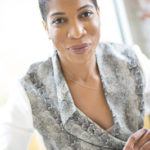 Robusto said Trimuel's leadership will allow CNA to meet the needs of "customers from countless backgrounds and play a more vital role in our global communities."
The upper ranks of insurance industry management lack diversity, according to recent research. About 85 percent of executive leadership at public insurance companies is male, and the number reaches nearly 75 percent at mutual insurers, according to an April 2016 study from McLagan, an independent subsidiary of Aon Hewitt. According to the study, most company leaders are white – 98 percent and 93 percent of executive management are Caucasian at stock and mutual companies, respectively. A majority are age 45 or older.
The industry is trying to increase its diversity, according to Loretta Worters, vice president, communications for the Insurance Information Institute.
"More and more insurance companies have developed executive positions to guide their diversity agendas," Worters told Carrier Management via email. "Insurers know it is important to have diversity officers and to have diversity and inclusion in their overall company culture. Inclusion is good business strategy. Companies that encourage diversity in the workplace inspire their employees to perform to their peak ability."
The Insurance Information Institute recently launched a new website page that gives an overview of the industry's diversity initiatives. Listed companies include Zurich, USAA, Travelers, State Farm, Progressive, Liberty Mutual, Farmers, Chubb, American Family, AIG and Allianz.
Was this article valuable?
Here are more articles you may enjoy.