Specialty wholesale insurance broker AmWINS Group Inc. announced the election of W.H. "Skip" Cooper as vice chairman of its board of directors.
Cooper has served as president of AmWINS since May 2007 and he is continuing in that role.
Prior to joining the firm, he served as executive vice president of CRC Insurance Services, which he joined in 1985. During his tenure at CRC, Cooper formed its property practice group as well as AmRisc Underwriting, and held leadership positions within the company. Cooper began his career in underwriting at Fireman's Fund following an internship program at Lloyd's of London.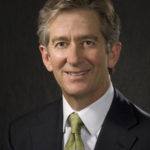 "With his extensive knowledge of the wholesale insurance industry, Skip has played a key role in shaping AmWINS' strategic direction and product development efforts over the past decade," said M. Steven DeCarlo, chief executive officer of AmWINS.
Was this article valuable?
Here are more articles you may enjoy.