Those uppity insurtech startups might want to take note: About one of every 15 U.S. homeowners insurance policyholders files a claim each year and these claimants are now giving insurers their highest ever satisfaction ratings.
The J.D. Power 2017 U.S. Property Claims Satisfaction Study gives U.S. home insurers a record score of 859 (on a 1,000-point scale). The industry's cumulative score stood at 846 in 2016. Five factors are considered when assessing policyholder satisfaction: settlement; first notice of loss; estimation process; service interaction; and repair process.
That was cause for breaking out the lemonade at the Insurance Information Institute, the industry's public relations arm.
"Insurers are the nation's economic first responders and, as such, are continually working to improve how they help Americans recover their lives and businesses in the wake of tragedy and catastrophe," said Sean Kevelighan, president and chief executive officer (CEO) of the I.I.I. in a press release.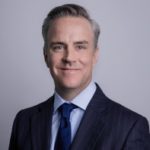 He said this year's J.D. Power survey results are a "clear reflection that the industry's hard work and dedication are delivering the intended results."
The satisfaction ratings appear to undermine the position of some startups that are promising to revolutionize what they say is a consumer-unfriendly insurance experience. One startup in particular, on-demand property insurer Lemonade, is counting on riding a wave of discontent revealed by its behavioral scientist, Professor Dan Ariely.
Ariely believes the current insurance system is "antagonistic" and "annoying" —adjectives he uses to describe it in a promotional video for Lemonade.
"If you tried to create a system to bring out the worst in humans, it would look a lot like the insurance of today," said Ariely. "We've spent recent years deepening our understanding of honesty and trust, and our conclusion is that insurance is crying out for a makeover. With its unique business model and technology, Lemonade aims to reverse the adversarial dynamics that plague the industry, transforming both the economics and experience of insurance."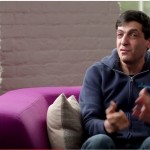 Most other startups are kinder to traditional insurance but they are also banking on transforming what they see as an industry in need of innovation and transparency. Many of the upstarts provide sales and claims service via smartphones rather than via agents or claims adjusters.
Founded in early 2016, Wrisk is an insurtech venture that delivers motor, travel and home insurance directly through smartphones. "The benefit of connecting direct to customers through an app, is that it's possible to improve the efficiency, accuracy and transparency of insurance," which reduces costs and makes customers' lives easier, says the company.
But other J.D Power surveys having to do with auto insurance have shown that customer satisfaction is highest when agents help insureds file claims.
Put in Context
The industry's latest all-time high claims satisfaction scores are even more impressive given that incurred losses and loss-adjustment expenses for U.S. property/casualty insurers grew by 7.6 percent year-over-year when comparing the first nine months of 2016 to the first nine months of 2015, according to an analysis by Dr. Steven Weisbart, I.I.I.'s chief economist.
Incurred losses reflect the dollar amount of a home insurer's claim payout whereas a loss adjustment expense is the sum an insurer pays for investigating and settling claims, including the cost of defending a lawsuit in court.
Moreover, Weisbart noted, catastrophe-related claims through the first nine months of 2016 were already at their highest level since 2012—the year of Superstorm Sandy—and the fourth quarter of 2016 pushed those numbers even higher after insured claim payouts from October 2016's Hurricane Matthew.
"Property and casualty insurers have redoubled their efforts to improve the settlement process and fine-tune their customer interactions, efforts that have been clearly recognized and appreciated by homeowners who experienced significant losses this past year," J.D. Power's researchers said.
Those efforts by insurers may be on target. Another behavioral scientist, Josh Wright, who is executive director of Ideas42, told the Insuretech Connect conference last October that the design of insurance systems, such as limiting forms and rules, affects the customer experience. He also shared research showing that a customer's final experience matters. If the end of an insurance buying or claims experience is a good experience, customers are more likely to return.
But before traditional insurers get too cocky, they may wish to check out yet another J.D. Power survey suggesting they may be headed for trouble with younger customers, namely Gen Y customers, those ages 21 through 38. Members of the Gen Y generation, who were born between 1977 and 1994, are less satisfied with their homeowners insurers than others, J.D. Power found.
Bottom line is that insurance companies, whether traditional or tech-focused, are smart to focus on delivering a great customer experience because they are rewarded over the long-term by both consumers and investors. A recent analysis by Watermark Consulting said that insurers with a great customer experience far outperform the market and their peers. Using J.D. Power rankings, Watermark found that the home insurance customer experience leaders outperformed the industry, generating a total return that was 42 points higher than the Dow Jones Property & Casualty Market Index, while the home insurance laggards trailed behind, posting a total return that was 15 points lower. Over the seven year period 2009-2015, the home insurance leaders generated an average annual return which was double that of the laggards.
The 2017 J.D. Power study says there is room for carriers to improve, notably in water-related and other complex claims that take a long time to settle and that cause significant lifestyle disruption. "Insurers that manage to get the settlement process and customer interaction equation right in these types of disruptive and often catastrophic scenarios are those that raise the bar for the industry," J.D. Power noted. The study is based on more than 6,600 responses from homeowner's insurance customers, and was fielded between January and November 2016.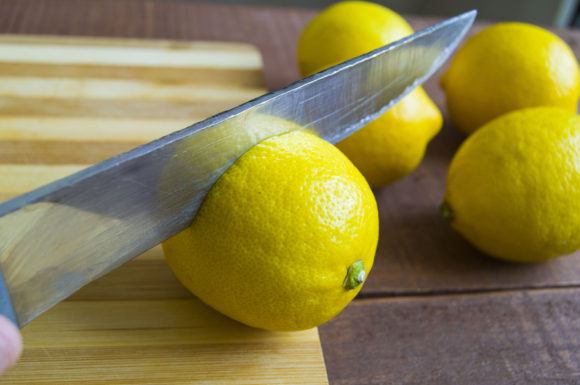 Topics Carriers USA Claims InsurTech Tech Property Casualty Property Homeowners
Was this article valuable?
Here are more articles you may enjoy.