A jury in Fresno, Calif. has ruled against Aon Corp. in yet another poaching lawsuit that involves the U.K. brokerage and rival Alliant Insurance Services.
The jury rejected every claim by Aon levied against Newport Beach, Calif.-based Alliant and 10 former Aon employees on allegations that included breach of fiduciary duty, aiding and abetting breach of fiduciary duty and misappropriation of trade secrets.
The jury in the case of Peter Baldwin et al v. Aon Risk Services Inc. on March 22 essentially cleared Alliant of pilfering employees and secrets from Aon's Fresno, Salinas and Walnut Creek offices in 2014.
A motion to quash the verdict was filed this week by an Aon attorney, but it wasn't immediately clear on what grounds that was filed.
There have so far been three legal battles between Aon and Alliant that contain similar charges. One has been settled and two are still playing out.
The ruling by the Fresno jury is unrelated to an ongoing legal battle between Aon and Alliant in which Aon has accused one of its former executives of staging "a raid" last year and allegedly taking more than two dozen Aon employees and closely-held information on Aon clients with him to Alliant.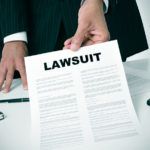 In that suit, filed Feb. 3, 2016, Aon sought injunctive relief and damages arising out of former executive Michael Heffernan's alleged breaches of restrictive covenants contained in agreements between Heffernan and Aon, as well as statutory and common law duties, and Alliant's alleged aiding and abetting of those breaches.
Heffernan, an employee and executive at Aon dating to 2000, resigned from Aon in 2016 and 26 employees followed him to a newly-created San Jose office, according to that lawsuit.
That suit also accuses Heffernan of accessing a proprietary database containing thousands of Aon' wrap-up clients in the days before he left.
A judge ruled last month that the case will be heard in Illinois, rather than in California as Alliant wanted, because that's what Heffernan agreed to in a non-compete agreement he entered into while employed by Aon.
The move to Illinois may favor Aon by putting the case in a state that traditionally enforces these covenants, which are unenforceable under California law.
An attorney representing Heffernan did not respond to requests for comment.
In a 2011 case, Aon accused Alliant and Peter Arkley, another former Aon executive, of leading a prior raid on Aon's clients and employees. Aon filed an action in a New York court seeking to enforce the restrictive covenants in Arkley's employment agreement, and Arkley and Alliant sought to dismiss the action on grounds of the prior action pending in California. The case was sent to New York but was eventually settled.
Alliant has declined to comment on these matters, but the firm did issue a press release on Thursday announcing its victory in Baldwin v. Aon.
Michael O'Connor, CEO of Aon Risk Solutions, issued a statement on Thursday through a spokesperson:
"We stand by the substance of the claim we made in this case, and believe that poaching colleagues is a destructive practice that is not in the best interest of our clients or the industry."
Alliant initially prevailed in the case when a New York court rejected Aon's request for injunctive relief and held that California law applied to the dispute, followed by the California court's 2015 ruling that Aon's non-compete agreements were unenforceable under California law.
Related:
Was this article valuable?
Here are more articles you may enjoy.