Marianna Wilson has been hired to serve as professional liability director for national accounts for the Big 'I' Advantage program of the Independent Insurance Agents and Brokers of America.
The organization created the position to service and expand the program, according to Mark Wolf, Big I Advantage vice president.
Wilson previously worked for the Independent Insurance Agents of Virginia where she served as program manager. She also spent 28 years in the insurance industry in numerous roles including client executive with the Pennsylvania agency RCM&D and as a claims adjuster.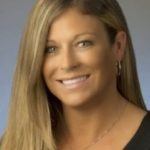 Big I Advantage, a for-profit insurance agency subsidiary of the insurance agent trade group IIABA , administers the Big "I" Professional Liability program, Big "I" Markets and other member benefits including personal umbrella and flood programs.
Topics Agencies Professional Liability
Was this article valuable?
Here are more articles you may enjoy.