Chubb announced that Matt Merna has been appointed chief operating officer of its North America Major Accounts division, which serves large U.S. and Canadian-based companies with complex global risks.
In this newly-expanded role, Merna will assist in overseeing the day-to-day operations for Major Accounts, and will also be responsible for expanding products, services and coordinated account management to the large account market.
He will continue reporting to Chris Maleno, senior vice president of Chubb Group and division president of Chubb North America Major Accounts, and continue to be based in New York City.
"The complexity of our clients' businesses within this segment requires tailored solutions," Maleno said. "As our customers' risk management needs continue to evolve, it's important we ensure the right resources are in place to address their specific needs."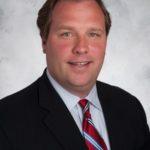 Since 2010, Merna has been serving as senior executive vice president of Chubb Global Casualty. He will continue responsibility for that role, which includes providing a full range of domestic and foreign casualty coverages to large national and multinational companies.
Merna joined ACE Group in 2000, prior to the merger between ACE and Chubb in 2016. During his tenure, he held various senior leadership positions, including president of the Financial Solutions line of business and president of ACE Risk Management. Earlier in his career, he served in a range of management roles in public accounting and at a large global insurance company in New York and Europe.
Topics Chubb
Was this article valuable?
Here are more articles you may enjoy.