The Main Street America Group has promoted Dan Gaynor to senior vice president, chief underwriting officer.
Gaynor, who has been the super-regional property/casualty insurance company's vice president of commercial lines since 2011, will now oversee commercial lines and personal lines. His responsibilities will include premium growth and profitability for the two product lines, as well as development, management and administration of these functional units and oversight of their respective underwriting operations and policy processing systems.
Gaynor will continue to report to Jeff Kusch, Main Street America's executive vice president, insurance operations, and remain based at the company's corporate headquarters in Jacksonville, Fla.
Main Street America's commercial lines product suite, which includes business owners, artisan contractors, auto, workers' compensation and umbrella programs, accounts for 55 percent of its $1.1 billion book of business. Personal lines, which includes private passenger auto, homeowners, personal excess liability and umbrella programs, accounts for 30 percent of the organization's net written premium.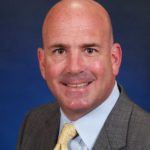 Gaynor joined Main Street America in February 2011 as director, commercial lines product and underwriting, and was promoted to vice president, commercial lines in August 2011. Prior to joining Main Street America, Gaynor was resident vice president at Harleysville Insurance. He has also held leadership positions at Zurich North America, USF&G (a Zurich subsidiary) and Ohio Casualty Group.
Topics Underwriting
Was this article valuable?
Here are more articles you may enjoy.