James L. Rhyner has been appointed president of the Navigators Pro division of Navigators Management Co., the U.S. underwriting operation. In this role, Rhyner will lead Navigators' U.S. directors and officers (D&O) and errors and omissions (E&O) businesses. This appointment reflects Navigators' continued commitment to its U.S. management and professional liability product lines as part of our global portfolio of offerings.
Rhyner will be based in Iselin, New Jersey.
Rhyner, who has worked in the industry for 30 years, has experience in both insurance brokerage and underwriting. He joins Navigators from Chubb, where he was for more than 13 years, serving as senior vice president, Professional Liability. Prior to Chubb, Rhyner was a partner in Avreco, a professional liability wholesale broker and managing general agent, for almost 15 years, and before Avreco he was at American International Group (AIG).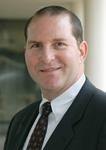 Vincent C. Tizzio, president, U.S. Insurance for Navigators, said Rhyner will play a major role in expanding the firm's product and service capabilities to continue to differentiate the carrier in the market.
Topics USA Professional Liability Chubb
Was this article valuable?
Here are more articles you may enjoy.