American International Group announced that Lucy Fato will join the company as executive vice president and general counsel. Fato will oversee the Global Legal, Compliance, Regulatory and Government Affairs function, and will report to AIG President and Chief Executive Officer Brian Duperreault. She will also serve as a member of AIG's Executive Leadership Team, and will participate in all strategic and policy decisions affecting the company's operations.
Fato succeeds Peter Solmssen, who has served as AIG's general counsel since 2016 and is returning to retirement.
Fato is currently managing director, head of the Americas and general counsel at the global investigations firm Nardello & Co. At Nardello, Fato has overseen the firm's North American and South American practices in addition to acting as the firm's global general counsel. She will continue to serve the firm in an advisory capacity.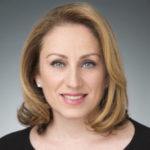 Earlier in her career, she served as vice president, deputy general counsel and corporate secretary at Marsh & McLennan Companies. Prior to Nardello & Co. and after MMC, Fato was executive vice president and general counsel of McGraw Hill Financial (now known as S&P Global).
Was this article valuable?
Here are more articles you may enjoy.