Hanover Insurance Group announced that company veteran Richard W. Lavey has been appointed president of Hanover Agency Markets.
The appointment is effective immediately. Lavey will lead the company's personal and core commercial lines businesses, as well as its field operations.
He is succeeding John C. Roche, who was recently appointed president and chief executive officer of The Hanover to replace Joseph M. Zubretsky, who has left the company to become president and chief executive officer at Molina Healthcare.
Lavey most recently served as executive vice president, chief marketing officer and chief growth innovation officer for The Hanover. He has served on the company's executive leadership team since 2009. Lavey brings 25 years of experience in the property/casualty industry, many of those spent working directly with the company's agents and field operations.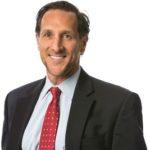 Since joining The Hanover in 2004, Lavey has held several key business and marketing roles in the field and in the home office. He has served as president, personal lines; president, field operations; and president of the company's Northeast Region. Prior to joining The Hanover, Lavey held eadership positions in strategic marketing and the Select Customer division at The Hartford and started his insurance career at Travelers.
Was this article valuable?
Here are more articles you may enjoy.