American International Group announced that Caroline Krass will join the company as senior vice president and general counsel for General Insurance, and deputy general counsel for AIG, effective in March.
Krass previously served as general counsel for the Central Intelligence Agency (CIA) and is currently a partner in the Washington, D.C. law office of Gibson, Dunn & Crutcher.
Krass will report to Peter Zaffino, chief executive officer, General Insurance, and Lucy Fato, executive vice president and general counsel, AIG. In this role, Krass will oversee the General Insurance global legal department and serve as a member of the executive leadership team for that business unit.
Krass joins AIG from Gibson, Dunn & Crutcher where she is currently chair of the National Security Practice Group. Previously, Krass was appointed general counsel of the CIA by President Barack Obama and served as the agency's chief legal officer and principal legal advisor to the CIA director from 2014 to 2017. Prior to her role at the CIA, Krass was acting assistant attorney general, and before that, principal deputy assistant attorney general, in the Office of Legal Counsel in the Department of Justice. From 2009 to 2010, she served as special assistant to the President for National Security Affairs and deputy legal adviser to the National Security Council. She also served as a senior national security lawyer in the George W. Bush Administration, including as a prosecutor in the U.S. Attorney's Office for the District of Columbia. Earlier in her career, Krass worked as an advisor to the general counsel of the Treasury Department and as an attorney at the State Department.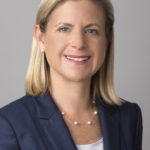 Krass currently serves as a member of the ABA Standing Committee on Law and National Security, as a member of the advisory board of the Georgetown Law Cybersecurity Law Institute, and as an advisor to two elements of the U.S. Intelligence Community. Krass has been awarded numerous honors for her contributions to national security while in government.
Was this article valuable?
Here are more articles you may enjoy.