Mark Moitoso has been appointed to lead Lockton's Risk Practices organization. As executive vice president and Risk Practices leader, Moitoso will lead Lockton's team of national practice experts who partner with clients and account teams on strategic rosk strategies.
Moitoso has 25 years of experience in the insurance industry. He joined Lockton in 2015 and most recently led the analytics risk practice. Prior to Lockton, Moitoso was at Liberty Mutual. He has experience working with national accounts and in casualty products, including workers' compensation, commercial auto and liability.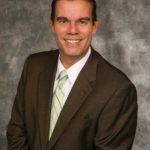 Source: Lockton
Topics Lockton
Was this article valuable?
Here are more articles you may enjoy.