Excess and surplus lines carrier Nautilus Insurance Group has appointed Thomas Joyce as senior vice president, chief underwriting officer.
Joyce has served as senior vice president, chief claims officer, since joining Nautilus in 2015. He has 30 years of experience in the excess and surplus Lines insurance industry with expertise in leading claims organizations and business strategy.
Joel Lasky, vice president, Claims, will succeed Joyce in the role of chief claims officer.
Nautilus Insurance Group writes on behalf of Nautilus Insurance Co. and Great Divide Insurance Co. and is a member of Berkley.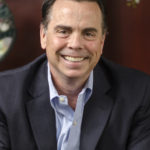 Was this article valuable?
Here are more articles you may enjoy.