Scott M. Purviance has officially succeeded M. Steven DeCarlo as the chief executive officer at specialty wholesale broker AmWINS Group.
The Charlotte-based brokerage also announced other that management changes have taken effect.
AmWINS previewed Purviance's elevation and the other management changes in an announcement back in January by AmWINS.
As CEO, Purviance will focus on continuing to build upon the firm's foundation focused on growth, diversification and technology. Prior to taking on his previous role as chief operating officer, Purviance served as chief financial officer from 2001-2016. He was elected to the board of directors of AmWINS Group in November 2016.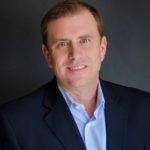 DeCarlo, who has served as CEO of AmWINS since its founding in 2001, will remain on the AmWINS board of directors in the newly created role of executive chairman.
W.H. "Skip" Cooper is also transitioning from his current role as president to vice chairman of the board of directors. In their new roles, DeCarlo and Cooper will focus on certain key growth initiatives for the firm.
The company also announced additional management changes:
James C. Drinkwater, who currently serves as president of AmWINS Brokerage, will succeed Cooper as president of AmWINS Group. Drinkwater will also retain his position as president of the Brokerage division.
Benjamin R. Sloop, who currently serves as president of AmWINS Access, will succeed Purviance as COO of AmWINS Group.
James A. "Tony" Gresham, who has served as COO of AmWINS Access since its establishment, will succeed Sloop as president of the division.
DeCarlo, a 33-year-veteran of the insurance industry, has led AmWINS since 2001. Under DeCarlo's leadership, AmWINS has grown to become the largest property/casualty insurance wholesaler in the United States since its formation in 1998. The firm has more than 100 locations across 18 countries and handles premium placements in excess of $14 billion annually.
Active in charitable causes, DeCarlo was the 2014 Spirit of Life Award honoree for City of Hope. He is also one of the founders of a Charlotte-based insurance charitable organization called Community Matters, Insurance Partners of Charlotte.
He received the Ernst & Young Entrepreneur of the Year award in 2009.
DeCarlo welcomed Purviance to his new responsibilities. "Scott is a remarkable leader who is responsible for a great deal of the firm's success over the last 17 years," the outgoing CEO said. "Scott has the drive, passion and ability to continue executing our 150-year vision."
Purviance returned the compliments. "Steve DeCarlo's vision and leadership can never be replicated," he said. "Steve has been a mentor, friend and boss throughout the 17 years we have worked together building AmWINS."
AmWINS Group operates through more than 100 offices globally and handles premium placements in excess of $14 billion dollars annually.
Was this article valuable?
Here are more articles you may enjoy.