Berkshire Hathaway Inc. investors should get ready for a bumpy ride.
Warren Buffett's company is scheduled to report earnings Saturday morning before its annual meeting, and a new accounting rule could sink results. Berkshire is now required to report unrealized gains and losses from equity investments in net income. Buffett has warned that the change could be significant because Berkshire's more than $170 billion stock portfolio can easily fluctuate by $10 billion or more in a quarter.
"Gyrations of that magnitude in reported net income will swamp the truly important numbers that describe our operating performance," Buffett said in his annual letter to shareholders released in February. That rule could "produce some truly wild and capricious swings."
Omaha, Nebraska-based Berkshire could report a net loss of $629 million for the first quarter, according to Morgan Stanley analysts including Kai Pan. He estimates that there was about a $6 billion mark-to-market impact on Berkshire's stock portfolio during the first quarter. Investors should focus instead on operating results, the analysts said in an April 23 note to clients.
Operating Earnings
Operating earnings per share are expected to have surged 41 percent from the same period a year earlier, according to the average estimate of four analysts surveyed by Bloomberg.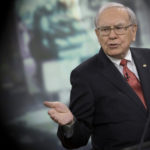 Buffett, 87, Berkshire's chief executive officer and chairman, built the company into a giant with operations spanning from auto insurer Geico to railroad BNSF, as well as electric utilities, heavy manufacturers and retailers. The billionaire has sought to reduce Berkshire's reliance on insurance as he looks for a major acquisition to employ some of the $116 billion in cash the company had at year-end.
After a "challenging" year for Berkshire's insurance businesses on losses from disasters including Hurricanes Harvey, Irma and Maria, underwriting results should recover in 2018, according to Barclays Plc analysts including Jay Gelb. Improved underwriting may have driven an increase in operating earnings during the first quarter, analysts from Morgan Stanley and Bloomberg Intelligence said.
Changes to the tax code have played out in Berkshire's favor. Last year, the company got a one-time boost to net earnings of $29 billion from the tweaks to the overhaul, and analysts expect a lower tax rate to continue driving profit growth in the future.
After the earnings announcement Saturday morning, the annual meeting kicks off in Omaha. The event regularly draws thousands of shareholders for an hours-long question-and-answer session with Buffett and Vice Chairman Charles Munger. The executives have opined on subjects ranging from their views on the U.S. economy, to stock bets and even advice on life.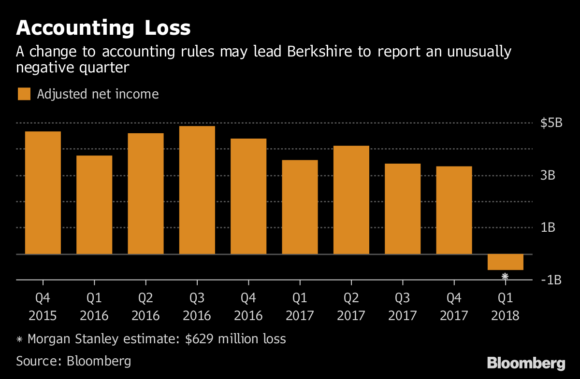 Copyright 2021 Bloomberg.
Topics Profit Loss
Was this article valuable?
Here are more articles you may enjoy.