Veteran insurance executive Michael Mitrovic has joined the Cooper Levenson law firm in its insurance defense litigation practice.
Mitrovic's career spans nearly 40 years in the insurance industry. He served as president of Global Claims for Ironshore Inc., where he was responsible for launching the company's U.S. operations and overseeing the development of specialty product lines and requisite regulatory approvals. Prior to joining Ironshore, he served for more than 22 years with American International Group (AIG), most recently in the roles of vice president of Claims and president of AIG Worldwide Financial Lines. He also co-founded and was president and chief operating officer of Axcelera/ Global Specialty Risk.
Cooper Levenson is a full service law with offices in New Jersey, Delaware, Florida and Las Vegas.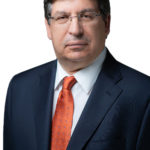 Topics AIG
Was this article valuable?
Here are more articles you may enjoy.