Swiss Re Corporate Solutions appoints Michael LaRocca as head of Property & Specialty Lines North America, effective November 7, 2018.
In this role, LaRocca will be responsible for managing the strategy, development and performance of the company's Property & Specialty Lines portfolio.
Based in New York, he will oversee the general property, energy property, excess & surplus property, engineering & construction, general aviation and marine teams throughout the U.S. and Canada.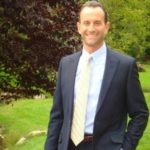 With 25 years of industry experience, LaRocca joins Swiss Re from XL Catlin where he was chief underwriting officer for property, North America, which he joined in August 2014, according to his LinkedIn profile.
Prior to that, he was large limits practice leader for the northeast region at American International Group (between December 2012 and July 2014). Previously, he held senior roles at Zurich North America, Tokio Marine Management, Gerling American Insurance Co., and FM Global, his profile said.
LaRocca holds a Bachelor of Science degree in Electrical Engineering from Manhattan College.
LaRocca's experience and expertise will help Swiss Re Corporate Solutions advance its strategic aspirations by "developing our international programs to serve mid-sized and large companies headquartered in the U.S. and Canada," commented Ivan Gonzalez, CEO North America, Swiss Re Corporate Solutions.
Source: Swiss Re Corporate Solutions
Topics Excess Surplus Property Swiss Re
Was this article valuable?
Here are more articles you may enjoy.