This Sunday, Jared Goff (in his third NFL season) and the Los Angeles Rams face off against Tom Brady (in his 19th NFL season) and the New England Patriots. Insurance Journal's Academy of Insurance asked the insurance industry to pick the winner of the game.
Professionals from around the insurance world picked the Patriots to win their sixth Super Bowl under Coach Bill Belichik and QB Brady by a 2 to 1 margin.
More than 470 insurance professionals participated.
Here are a few quick observations on the results:
Every actuary that responded picked the Patriots. So did every chairperson and human resources professional.
Legal professionals are evenly split, as are the consultants that responded.
Insurance tech and accounting people favor the Rams.
Underwriters side with the Patriots.
The over/under was set at 57 points and the insurance industry chose the under (Patriots win 30-26).
Here is how the poll results break down.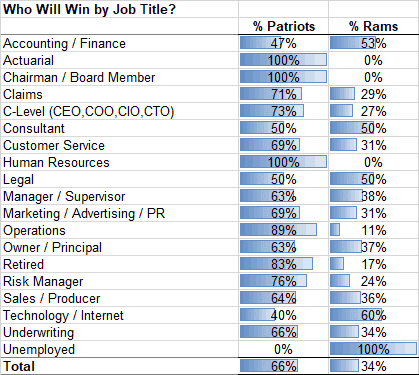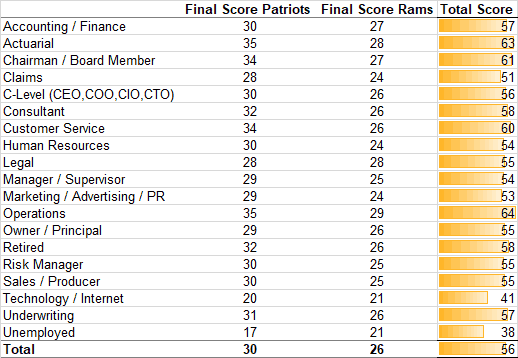 Topics Market
Was this article valuable?
Here are more articles you may enjoy.