Robert Bauer has joined insurance broker Marsh to lead its U.S. Sharing Economy & Mobility Practice. Bauer will focus on developing and delivering products and services to companies operating in the new economy, working with others across Marsh including Marsh's Digital, Data & Analytics team.
Bauer joins Marsh from AIG where he most recently served as General Insurance head of Innovation and its Sharing Economy Group. He is based in San Francisco and reports to Jeffrey Alpaugh, Growth & Industry leader for Marsh's U.S. and Canada division.
"For the founders, funders and participants in the new economy, good risk management and well-structured insurance is critical to their long-term success," said Bauer.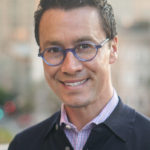 Topics Leadership Sharing Economy AIG
Was this article valuable?
Here are more articles you may enjoy.