The Vertafore technology users network, NetVU, has named Linda Dodson as executive director.
Dodson's career has included work in an insurance agency and with agency carriers. She began her insurance career with Rand Insurance Inc. in Riverside, Connecticut, in roles as producer, personal lines account manager and operations manager. In 11 years at the agency, she served in volunteer roles with industry organizations ACORD, Agents Council for Technology, ACORD User Groups Information Exchange, IVANS, National Association of Professionals Insurance Agents, and the Independent Insurance Agents & Brokers of America.
Dodson moved to the carrier side with Chubb in 1998 when she took on positions with business units developing agent electronic business strategies for sales and retention. While at Travelers Insurance from 2009 to 2016, she worked to integrate agency management systems, oversaw personal lines agency and field sales solutions, and led a team that supported more than 2,800 agency locations.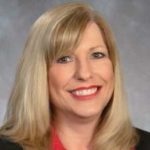 She is joining NetVU from Dodson Experience Corp., a consultancy focused on insurance marketing, sales and user experience.
Dodson succeeds Kitty Amber, who was named CEO in 2016. Ambers is now with AVYST, a Dallas sales and risk management products company.
Mike Foy, chairman of the NetVU executive board of directors, said Dodson has an "extensive understanding" of the independent agent. "Her passion aligns with so many of ours — to improve the customer experience and grow our businesses. Of course, a major way to do that is through the use of technology solutions," said Foy, a New Hampshire independent agent.
Dodson will be introduced to NetVU's membership at NetVu's annual event to be held in Cincinnati May 21-23.
Topics Agencies
Was this article valuable?
Here are more articles you may enjoy.