The Insurance Industry Charitable Foundation (IICF) has promoted Betsy Myatt to vice president, chief program officer, effective Aug. 1.
In this newly created role, Myatt will focus on the continued expansion of IICF conference programming and thought leadership in the realm of insurance industry leadership and innovation, and philanthropic contributions to the community.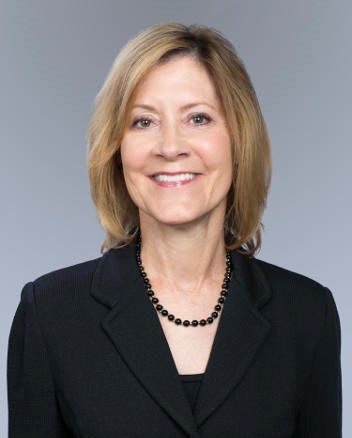 Myatt has led IICF's Women in Insurance Conference Series as its chairwoman since inception in 2013, including the launch of IICF's inaugural 3-day Women in Insurance Global Conference and the introduction of its one-day Regional Forums. The events convene insurance professionals to explore industry opportunities and challenges, with all proceeds benefittng a nonprofit cause.
Along with the Women in Insurance Conference Series, IICF has hosted a Millennial Ideas Summit for younger insurance professionals and the foundation continues to expand its thought leadership beyond diversity and inclusion into new areas of innovation, talent development and the future of work in the insurance industry.
Myatt will continue to serve as the executive director of the Northeast Division of IICF, which she has led since 2008, and to date has granted more than $8.6 million to nonprofit and charitable organizations focused in the areas of areas of education, at-risk children and families, the environment and disaster preparedness. Under her leadership, the Northeast Division expanded from the New York tri-state to New England with a Boston Chapter and into the Delaware Valley with a Philadelphia Chapter.
Prior to joining IICF, Myatt was a C-suite level executive in both for-profit companies and nonprofit organizations, including her role as CEO of the World Lung Foundation in New York and chief technology officer of the Crohn's & Colitis Foundation of America (CCFA), where she was also responsible for patient and professional education programs and the membership program. Her for-profit background includes chief technology officer and chief operating officer roles in financial services, manufacturing and software companies, as well as management consulting in the insurance industry.
IICF is a nonprofit that unites the collective strengths of the insurance industry to help communities and enrich lives through grants, volunteer service and leadership. Established in 1994, IICF has served as the philanthropic foundation of the insurance industry for more than 25 years, contributing over $32 million in community grants along with 300,000 volunteer hours by more than 110,000 industry professionals. IICF reinvests locally where funds are raised, serving hundreds of charities and nonprofit organizations, for maximum community impact. IICF is a registered nonprofit organization under section 501(c)(3) of the IRS code.
Was this article valuable?
Here are more articles you may enjoy.