The Spencer Educational Foundation announced the addition of Megan Miller as executive director, a new position.
Miller will oversee the foundation's day-to-day operations including the administration of grants, the Risk Manager in Residence program for universities, and the scholarship and internship programs that support undergraduate and graduate risk management and insurance students. Her responsibilities also include managing Spencer's fundraising endeavors such as the Spencer Gala, golf outings, the Spencer-RIMS Risk Management Challenge academic competition, the Spencer 5K Fun Run, and others.
Miller comes to Spencer with a background in nonprofit management and in insurance and risk management. Most recently, she was the executive director for The Sasamani Foundation where she managed an international team, developed strategic and fundraising plans and directed all aspects of its financial performance and viability. Her work within in the insurance industry has included employment at Beecher Carlson, Swiss Re , XL Insurance and FM Global.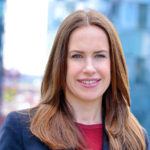 "As a Spencer Scholar myself, I know first-hand just how valuable this Foundation's support is," said Miller.
Spencer promotes and funds education for risk and insurance leaders. Since its founding in 1979, Spencer has awarded 981 scholarships totaling more than $6.9 million and $3.25 million in grants to universities and professional institutions for educational programs and conferences.
Was this article valuable?
Here are more articles you may enjoy.