American International Group (AIG) has named Peter S. Zaffino as president, effective Jan. 1, 2020. Zaffino will continue to serve as global chief operating officer of AIG and chief executive officer of General Insurance.
Brian Duperreault, AIG chief executive officer, has also been serving as president.
Zaffino joined AIG as executive vice president and global chief operating officer in July 2017. When that appointment was made, AIG said that Zaffino would lead the day-to-day business of all country operations, including U.S. commercial field operations and AIG's multinational organization, as well as global business services, administration and communications. He is also involved in developing AIG's long-term strategy and operating plan.
He assumed the additional role of chief executive officer of AIG's General Insurance business in November 2017 and in May that unit reported a $179 million underwriting profit, its first underwriting profit since the financial crisis.
Zaffino joined AIG from Marsh & McLennan Companies (MMC), where he was CEO of insurance broker Marsh from 2011 to 2017 and chairman of the Risk and Insurance Services segment of MMC from 2015 to 2017. He was also a member of MMC's Executive Committee. He and Brian Duperreault, AIG's chief executive officer, worked together at Marsh when Duperreault took over the brokerage firm in 2008 and engineered a turnaround at the company that was losing business after allegations of bid-rigging by then-New York Attorney General Eliot Spitzer.
Marsh CEO Zaffino Joins AIG as Global Chief Operating Officer
CEO Duperreault described the value he said Zaffino adds to AIG. "His strategic approach to our General Insurance business, particularly with respect to the foundational changes we have made in the areas of underwriting and reinsurance, has been critical to the significant turnaround taking hold in that business," he said.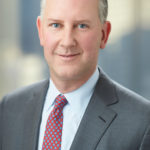 Zaffino is overseeing AIG 200, AIG's multi-year, enterprise-wide transformation Duperreault announced in August that is designed to position AIG as a top performing company. The project name AIG 200 refers to the second 100 years for the company.
"I am confident that with Peter's continued leadership AIG will realize sustainable improvements that will position us as a global market leader," Duperreault said.
Source: AIG
Was this article valuable?
Here are more articles you may enjoy.