More legalization in more states. More product liability risks. More regulations. More M&A.
More of many things is what insurance professionals involved in the cannabis industry can expect in 2020.
Insurance Journal asked four experts watching the cannabis and insurance space – an expert from an insurance advisory organization, an attorney who represents insurers, a marijuana legalization advocate and a wholesale broker – for their top three predictions for the year ahead.
The most important prediction as far as IJ readers are concerned?
The consensus among most of the experts is more growth for the cannabis insurance market in 2020.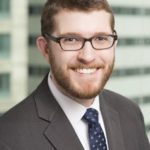 Phillip Skaggs, assistant counsel of American Association of Insurance Services. AAIS is a national insurance advisory organization.
Prediction 1: The new adult-use cannabis markets in Illinois and Michigan can expect a turbulent 2020 with many of the same speed bumps and detours as California and other legalized states. Likely obstacles include larger than anticipated consumer demand and product shortages, testing facility missteps, product recalls, emergency regulation revisions, licensing bottlenecks, sharp increases in business vs. business litigation, unintended consequences of heavy taxation, illicit market growth, allegations of corruption, social justice and equality disputes, and much more.
The question will be whether the Midwest states were paying attention and learned anything from the trials of their legalization predecessors.
Prediction 2: A handful of new states will legalize in one capacity or another. New Jersey will almost certainly legalize adult use in November via ballot initiative.
Florida is increasingly likely do the same. We will also see legalization debates, bills, and ballot initiatives in Arizona, Connecticut, Minnesota, Missouri, Nebraska, New Mexico, North Dakota, and Oklahoma, though it is unlikely that more than one or two of these states will actually legalize this year. It is also difficult to say whether New York will be able to get its act together in time to follow New Jersey. I predict it will not.
With respect to medical cannabis, there is a good chance that Alabama will legalize medical use in 2020, and that many current medical use states will continue to expand their lists of qualifying conditions to include broad categories like chronic pain and PTSD.
Prediction 3: The cannabis insurance market will see significant growth in 2020 as more and more companies, both new and old, enter the space and expand their product offerings. We will not see any large admitted insurance carriers enter the market, though we may see one or two more smaller admitted carriers decide it is time to dip their toes in.
Surplus lines carriers will continue to innovate and dominate. However, the quality of cannabis insurance products will improve thanks to increased competition and ongoing efforts by AAIS and others to standardize common coverage provisions and exclusions.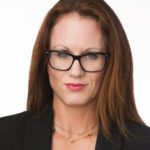 Jodi S. Green, partner at Nicolaides Fink Thorpe Michaelides Sullivan LLP. Green represents insurance companies.
Prediction 1: Hemp and CBD regulation may narrow the market. The passage of the 2018 Farm Bill legalized "industrial hemp," but it also created significant questions and hurdles for the hemp industry in the absence of official guidance. That guidance will manifest in 2020 when the U.S. Department of Agriculture's interim rules are finalized to clarify testing requirements; to prevent interference in interstate hemp transportation; and to allow the industry to access insurance and banking.
While the 2018 Farm Bill decriminalized CBD, it left CBD in a legal grey area, subject to FDA regulation but lacking any rules. This "Catch-22" has resulted in the product being sold online and in retail stores across the company, despite the FDA's stance that the sale of CBD in food products is not allowed under current federal law. Recent FDA warning letters and class-action litigation foreshadow future exposure, and have also resulted in a tightening of insurance availability for hemp business, especially in the product liability area.
We expect that FDA regulations regarding CBD will be forthcoming in 2020 to finally provide some must-needed direction. Although new regulations will shape growth, they may result in a narrowing of the market and increased insurance costs as companies are required to comply with strict regulations concerning testing, advertising, and labeling.
Prediction 2: Product liability risks will increase. In 2019, we saw a dramatic influx of product liability claims associated with exploding vaporizer batteries; vaping lung injuries; and CBD and THC testing, labeling, and compliance issues. Vaping lung injuries, for example, are being called the new "opioid epidemic" by some. The vaping crisis has resulted in a maze of conflicting regulations across state lines, leading to more confusion and uncertainty.
Product liability risks will continue to increase until federal regulation addresses this aspect of the cannabis industry by instituting testing and labeling rules. In turn, product liability insurance carriers will attempt to limit their exposure and narrow coverage options with increased premiums, lower limits/sublimits, and endorsements that may preclude coverage for respiratory illnesses, vaping products using ingredients such as Vitamin-E-Acetate, or that are otherwise not compliant with state or federal law.
Prediction 3: Industry stabilization will lead to new insurance growth. As the cannabis industry exploded over the past few years, this growth also brought with it litigation and financial exposures. At the inception of the legal cannabis industry, insurance purchasing focused more on price with little negotiation over terms.
As the cannabis industry continues to normalize, we expect to see businesses grow more concerned with the need for adequate insurance (not just any insurance) to cover those risks. Increased scrutiny from policyholders will also create opportunities for insurers to demand more rigorous risk management practices to help limit exposure, which will benefit both sides of the market.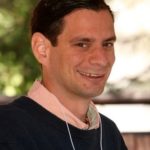 Paul Armentano, deputy director of the National Organization for the Reform of Marijuana Laws and the NORML Foundation in Washington, D.C.
Prediction 1: No buyers' remorse. Public support in favor of adult-use marijuana regulation reached an all-time high in 2019, with surveys commissioned by Gallup, Pew, and others showing that two-in-three Americans believe that cannabis ought to be legal. As more states have moved forward with legalization, public opinion in favor of this policy has risen dramatically.
In short, America's real-world experience with marijuana legalization has positively moved public opinion. We expect this trend to continue in 2020 and beyond.
Prediction 2: More states will legalize. Today, an estimated one-in-four Americans reside in a jurisdiction where adult-use marijuana is legal, and a majority of Americans live in a state where medical cannabis access is available. No state has ever repealed their legalization laws.
In 2020, we anticipate both lawmakers (via legislative action) and voters (via initiatives) to enact additional statewide reforms specific to medical or adult-use cannabis access.
Prediction 3: Ending the stigma. A dozen states in 2019 enacted legislation facilitating the expungement of past marijuana convictions. We anticipate that additional states will enact similar laws in 2020. Today, hundreds of thousands of citizens unduly carry the undue burden and stigmatization of a low-level cannabis conviction.
Our sense of justice and our principles of fairness demand that officials move swiftly to right the past wrongs of cannabis prohibition, and to provide relief to these most adversely impacted by this policy.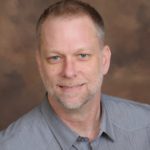 Norman Ives, cannabis practice leader for Worldwide Facilities LLC. Ives is a wholesale broker who has worked in the cannabis space for the past decade.
Prediction 1: The turmoil in Washington D.C. will continue into 2020, which will prevent any significant progress towards passage of the SAFE Banking Act. While the cannabis industry as a whole will continue to expand and experience growth, those successes will be blunted by challenges faced by cannabis companies as they struggle to get access to traditional lending and financial services.
Prediction 2: The challenges in getting access to capital will end up touching off another round of M&A activity. This activity will be centered around well-positioned national players continuing to selectively acquiring regional brands that have good brand recognition in state/regional markets. Large national cannabis operators will look to middle market brands to strategically grow over the next four quarters.
Prediction 3: Capacity in the property and professional liability markets will continue to tighten over the next 12 to 18 months. Given the limitations of capacity in the property markets for preferred lines of business, the cannabis industry is in for a bumpy ride in 2020 as insurance carriers seek reinsurance partners and wait for the federal position on cannabis to change.
Overall, I would expect rates to begin to increase and coverage options to continue to be limited for at least the first half of the year in regulated cannabis.
Related:
Topics Carriers Trends Legislation Cannabis
Was this article valuable?
Here are more articles you may enjoy.