Commercial property/casualty and professional liability insurer Philadelphia Insurance Companies announced leadership changes, effective January 1, 2020.
President and Chief Executive Officer Bob O'Leary has become chairman, succeeding the departing Jamie Maguire. O'Leary will continue as CEO.
Chief Underwriting Officer John Glomb will assume the role of president in addition to his current title.
Maguire stepped aside as CEO at the end of 2012 but remained as chairman of the board. Maguire was succeeded as CEO by Sean Sweeney, who left the company for personal reasons after only a few months in the post.
The company then named O'Leary as president and CEO in February, 2013. O'Leary held several leadership positions including chief marketing officer before becoming president and CEO in 2013.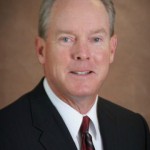 O'Leary's insurance career began in 1977 as an industrial sales representative for American Mutual Insurance Co. Five years later he joined Maguire Insurance Agency (the original marketing name of Philadelphia Insurance Companies) as a regional manager for the New England region. He was named regional vice president in 1986 and managed the Great Lakes area in addition to New England and New York. In 2006, he was named senior vice president for the eastern territory, and two years later he was promoted to executive vice president of marketing. O'Leary assumed the role of executive vice president and chief marketing officer in January of 2012.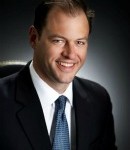 Glomb joined PHLY in 2007 as senior vice president of the management and professional liability division. In 2009, he took on responsibility for PHLY's entire underwriting department as senior vice president. In 2011, Glomb was promoted to chief underwriting officer.
Prior to joining Philadelphia, Glomb held positions with Banc of America Securities and AIG.
Was this article valuable?
Here are more articles you may enjoy.