A minority-led insurance and reinsurance broker has launched with ambitious goals of achieving $100 million in revenue within five years and having the most diverse workforce in the industry.
Protecdiv, based in Philadelphia, is being led by experienced insurance industry professionals Kael Coleman and Paul Little.
Prior to Protecdiv, Coleman led the global mortgage reinsurance team at Willis Re, where he placed mortgage risk transfer business into the global reinsurance market for several government-related entities and international banks. He also led the team that built the first broker-developed, loan-level mortgage default predictive model.
Coleman was a senior broker at Guy Carpenter, the reinsurance broker subsidiary of Marsh & McLennan, and at independent reinsurance broker Holborn, where he met and worked closely with Little.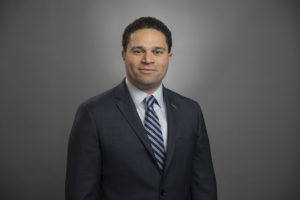 Prior to Protecdiv, Little founded and was president of Maxfield Risk Consulting, which specialized in risk management and analytics consulting. Before forming Maxfield, Little was CEO at Ultimate Risk Solutions, an economic capital software development company. Little has also served as president of EQECAT Inc., a natural hazards software and risk management company, which is now part of CoreLogic. He also worked at brokerage Guy Carpenter as a managing director for more than 20 years.
The entrepreneurs hope to take advantage of what they believe is a drive in the U.S. by larger enterprises to have greater diversity among their supplier base. They said Protecdiv's business model addresses this demand by creating a diverse company that can deliver top tier insurance and reinsurance services.
"American industry is evolving to encourage greater diversity and Protecdiv is here to meet this need," said Coleman, who is founder and chief executive officer of the new brokerage.
He said his firm will be the "only minority-owned insurance broker that will universally qualify as a tier one broker for Fortune 2000 companies."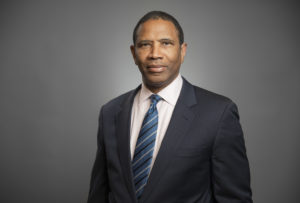 Protecdiv will target Fortune 2000 clients, with an initial focus on auto manufacturers and suppliers and financial institutions, as well as government and government-related entities.
In the reinsurance sector, Protecdiv will focus on providing risk transfer options to large and specialty insurers. In the mortgage markets, the broker will deliver credit risk transfer services to U.S. government-sponsored enterprises, mortgage insurers, banks and other asset holders.
Protecdiv will use modern data management and data analytics tools.
"As a technology-efficient broker, we can move quickly to seize new market opportunities, allowing us to deliver exceptional service for clients," said Little, who is chief operating officer.
Was this article valuable?
Here are more articles you may enjoy.