QBE North America announced the appointment of Dan Moore as chief operating officer, effective immediately. In this role, he will lead Claims, Technology and Operations and oversee communications and branding. He had been serving as the chief operating officer on an interim basis since January 30 of this year.
Reporting to QBE North America CEO Todd Jones, Moore will also serve as a member of QBE's North America Executive Committee.
Moore has 20 years of experience in the insurance and consulting industries. Before this appointment, he had been serving as head of Operations since August 2018 to oversee a variety of centralized functions including Operations Services, Technical Operations, Operational Reporting, Underwriting Support, and Program Operations. Moore joined QBE in 2013 as senior vice president, Claims Services.
Prior to QBE, Moore worked for more than nine years at Fireman's Fund/Allianz in a variety of senior leadership roles across Claims, Risk Services, and Operations. Before Fireman's Fund/Allianz, he provided consulting to a variety of industries at Braun Consulting and Grant Thornton.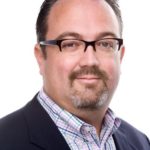 Was this article valuable?
Here are more articles you may enjoy.