Michael J. Hall, founder of M.J. Hall & Co. and Golden Bear Insurance Co., was a well-respected leader in the admitted and surplus lines industries.
Hall, who was 81, died on Tuesday.
He established himself early on as an industry leader. He started surplus lines broker M.J. Hall & Co. in 1973, brokering a variety of risks, including brokering insurance for aviation legend Howard Hughes. He started the company with two employees and grew it into one of the state's most recognized insurers.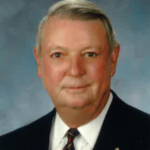 Hall decided to also get into the admitted market, founding carrier Golden Bear in 1978. His son, Rupert Hall, now leads both M.J. Hall & Co. and Golden Bear.
Hall was a past member of the Surplus Lines Association of California's board. He rose to the level of board chair in 1997, also having served on the Stamping Committee.
Mark Wells, executive chairman of Wells Media Group Inc., publisher of Insurance Journal, said he'll remember Hall for more than just his professional accomplishments.
"The passing of Michael Hall is truly a sad day," Wells said. "I enjoyed Michael's razor sharp mind and subtle sense of humor and his friendship for so many years. He was truly a leader and pioneer in the California surplus lines industry. My heartfelt condolences to Michael's family and friends."
M.J. Hall & Co. now has offices in California, Nevada and Alaska. It offers numerous insurance products, including bars & taverns, cannabis, cyber, excess liability, garage liability, inland marine and professional liability.
Golden Bear is a provider of commercial property/casualty, professional liability, and residential insurance in 37 states. The company in 2017 became the first admitted insurer to be approved to sell cannabis business insurance in California.
Benjamin McKay, CEO, of the SLA of California, recalled Hall for his leadership and the respect he garnered.
"Michael Hall was one of the most renowned leaders of California's surplus lines industry, a respected past chair of our board, and he leaves a tremendous legacy," McKay said. "Our hearts go out to the Hall family and all of Michael's many friends and colleagues."
Topics California Excess Surplus Leadership
Was this article valuable?
Here are more articles you may enjoy.