Wells Media Group has named Nathan Huebner to the position of Web Team Lead.
In this position, Huebner heads the Wells development team and is responsible for overseeing the technology infrastructure, including server and database administration, email delivery, online ad trafficking and creation and development of online products.
Prior to this role, Texas-based Huebner served as director of Engineering for identity management software company Persona. He brings 20 years of coding experience to the position.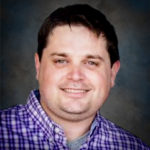 Wells Media Group serves the property/casualty insurance industry. Its brands include Insurance Journal, the P/C insurance industry's leading website and magazine; Carrier Management, print and online publications for the P/C insurer C-suite; Claims Journal, for P/C claims professionals; the Academy of Insurance, an online learning center for P/C insurance professionals; Insurance Journal TV, a media site featuring insurance industry videos and podcasts, and MyNewMarkets.com, a searchable insurance markets directory.
Topics Market Property Casualty
Was this article valuable?
Here are more articles you may enjoy.